Estate sales are becoming increasingly popular as individuals seek unique treasures and bargains while estate owners look to liquidate their assets. For anyone interested in them, whether you're a seasoned collector, a novice bargain hunter, or someone tasked with managing an estate, this comprehensive guide offered by My Yellow Bird will provide you with all the essential knowledge you need to navigate the world of estate sales.
What Is an Estate Sale?
Estate sales are a type of sale where a household's personal property is sold off, usually after the homeowner has passed away, downsized, or moved to a new location. These sales encompass a wide range of items, including furniture, antiques, collectibles, jewelry, clothing, appliances, and much more.
Estate sales businesses, such as My Yellow Bird, play a vital role in organizing and conducting these sales. They help estate owners efficiently manage the process while providing a platform for buyers to discover unique items at affordable prices.
Why Attend Estate Sales?
These sales offer numerous advantages for both buyers and estate owners. Here are some reasons why you should consider attending estate sales this weekend:
Unique Finds
Sales are treasure troves for those in search of unique and one-of-a-kind items. Whether you're a collector or simply enjoy adding a personal touch to your home, they can be a goldmine of hidden gems.
Bargain Hunting
If you love a great deal, sales are the perfect place to find high-quality items at a fraction of their original cost. You'll often discover incredible discounts, making it an affordable way to furnish your home or add to your collection.
Sustainable Shopping
Buying second-hand items is an environmentally friendly way to shop. By reusing and repurposing items, you reduce the demand for new products, helping to lessen the environmental impact.
Supporting Local Businesses
Your support of local estate sales businesses can encourage budding entrepreneurs and small business owners. These entrepreneurs see your patronage as validation and motivation to pursue their passion for antiques and collectibles. Your participation directly contributes to the growth and sustainability of such local businesses.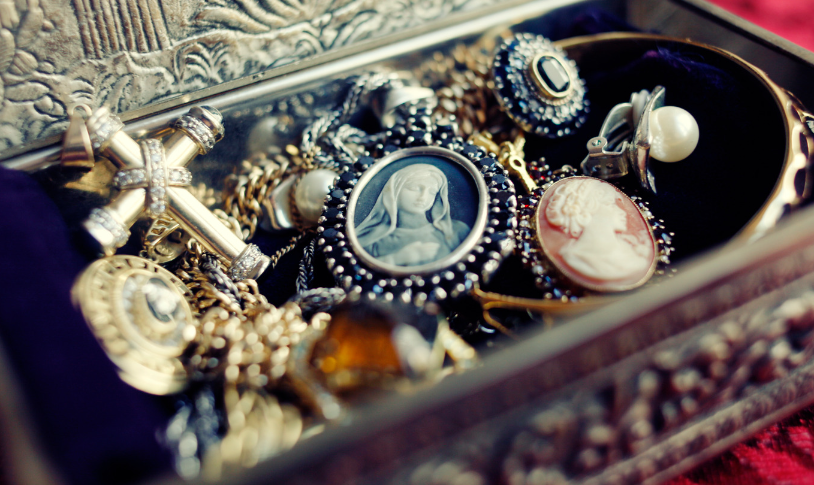 How Do Estate Sales Work?
To navigate them effectively, you need to understand the process. Here's a step-by-step guide on how these sales operate:
1. Initial Consultation
The process typically begins with an initial consultation between the estate owner and a business like My Yellow Bird. During this meeting, the estate owner discusses their goals and expectations, and the company assesses the scope of the sale.
2. Inventory and Pricing
Once the sales company takes on the project, they meticulously inventory and appraise the items to be sold. This involves determining the value of each item based on factors like condition, rarity, and market demand.
3. Marketing and Promotion
To attract potential buyers, estate sales businesses use various marketing strategies, including online listings, advertisements, and social media promotion. They often include detailed descriptions and photographs of the items available for sale.
4. Hosting the Sale
Estate sales are usually held over the course of a weekend. They can be conducted on the estate owner's property, at a separate location, or online. During the sale, everything is organized and displayed for potential buyers to explore.
5. Pricing and Negotiation
Items are priced to sell, but buyers can sometimes negotiate for a lower price. It's important to be respectful and reasonable when haggling, as companies strive to find a balance between satisfying both sellers and buyers.
6. Purchases and Payment
When you find items you want to buy, you can make your purchases. Many businesses accept various forms of payment, including cash, credit cards, and checks.
7. Removal of Items
After the sale concludes, you'll need to arrange for the removal of the items you've purchased. Make sure to bring appropriate transportation and assistance if you're buying larger items.
Tips for Success
Now that you understand how estate sales work, here are some tips to help you make the most of your shopping experience:
Be Prepared
Arrive early, especially if there are specific items you're interested in. Being one of the first in line increases your chances of finding the best deals.
Bring Cash
many businesses accept various payment methods, it's always a good idea to carry cash. Some may offer discounts for cash purchases.
Research and Make a List
Before attending, do some research on the types of items you're interested in. Create a list of things you're looking for to stay focused and ensure you are not overspending on impulse purchases.
Inspect Items
Thoroughly examine the items you're considering buying. Check for any damage, missing pieces, or flaws, and don't hesitate to ask the staff for additional information.
Be Respectful
Remember that sales often involve the personal belongings of the deceased or someone who is downsizing. Be respectful of the property and the memories associated with it.
Negotiate Politely
If you want to negotiate a lower price, do so politely and respectfully. Keep in mind that businesses aim to be fair to both buyers and sellers.
How To Find Estate Sales
If you're looking for "estate sales near me", you have several options:
Online Directories
Websites and apps dedicated to estate sales provide a convenient way to discover upcoming sales in your area. When using online directories, it's a good practice to set up email notifications or alerts for your preferred search criteria. This way, you can be among the first to know about new listings in your area and be well-prepared.
Local Classifieds
Don't overlook traditional sources of information when hunting for sales. Many companies still advertise in local newspapers, both in print and online. Keep an eye on the classified ads section, where they are often listed with dates, times, addresses, and a brief description of the items available. Additionally, consider subscribing to your local newspaper's online edition or using classified ad websites, as these platforms frequently feature listings.
Social Media
In the age of digital communication, social media has become a powerful tool for staying updated on estate sales. Many estate sale businesses and groups maintain a strong presence on popular social media platforms. Follow relevant pages, join groups or forums online for sales near your area, and use tags to find related posts. Social media is not only a source for finding them but also an interactive platform where you can engage with estate sale enthusiasts, share your finds, and exchange valuable tips and information.
Word of Mouth
Sometimes, the most reliable way to learn about sales is through word of mouth. Networking with friends, family, and acquaintances who share your interest in them can lead to valuable leads. Here's how you can use word of mouth effectively:
Host or Shop a Sale Today!
Estate sales offer a unique shopping experience for those looking to discover hidden treasures and score great deals. Understanding the process and following our tips will help you make the most of your shopping adventures. For estate owners, working with estate sales businesses like My Yellow Bird can simplify the process of liquidating assets and ensure that their loved one's belongings find new homes where they'll be appreciated. So, whether you're a seasoned sales enthusiast or a first-time attendee, estate sales have something for everyone. Get out there and explore sales this weekend—you never know what hidden gems you might discover!